Current Projects:
Teaching with Technology: A Web Resource for Writing Instructors at Stanford University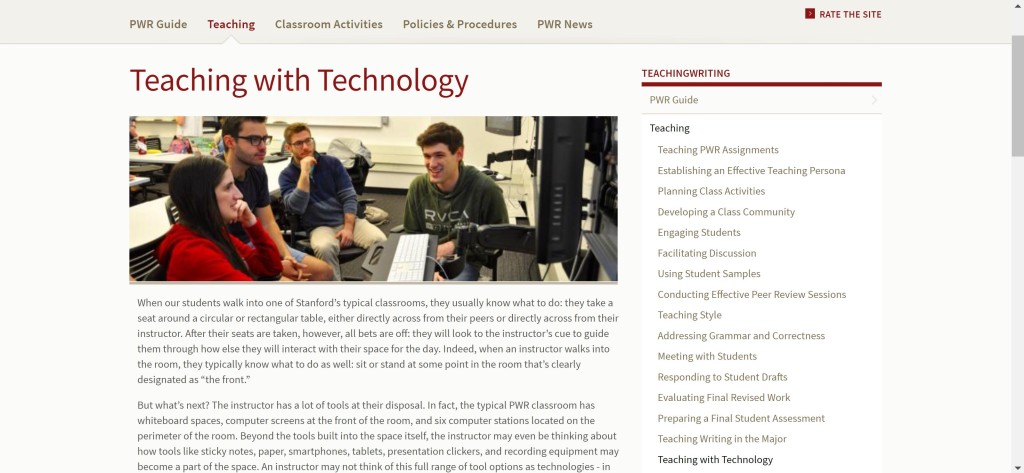 "Teaching with Technology," a portion of Stanford's TeachingWriting website, offers student-centered advice for instructors on ways to thoughtfully incorporate course website use, multimedia annotation software, audio and video creation, and more into undergraduate writing courses.
Undergrad Tech Workshops: In-Person and Virtual Workshops on Citation Management, Source Credibility, and Researching Social Media 

I've designed a series of ten workshops for Stanford University writing instructors on topics for undergraduate students that will help them develop the skills to be mindful, critical readers and writers in a digital age. These workshops range from thirty-minute to sixty-minutes and cover topics like finding credible sources online, conducting ethical research on social media, and managing large research projects with online sources. Please explore my full list of workshops for more information.
Past Projects:
EdTech Commons: An Online Learning Community and Resource for UC Davis Faculty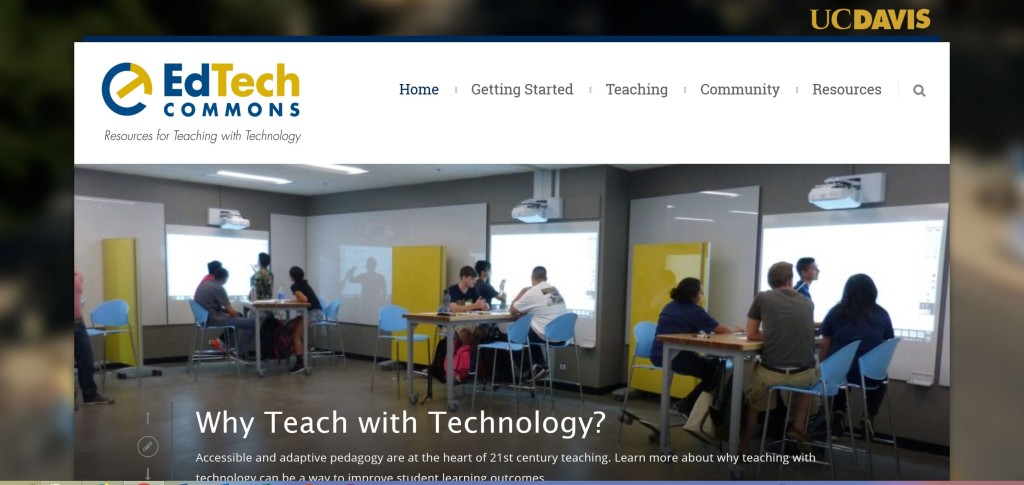 I co-developed EdTech Commons, an online resource for UC Davis faculty interested in teaching with technology, along with staff at UC Davis' Center for Educational Effectiveness and Academic Technology Services. My contributions to this resource included full-length articles on topics related to teaching with technology, tool reviews and summaries, and video interviews with exemplary UC Davis faculty.