Hello! I am Jenae Cohn, Ph.D.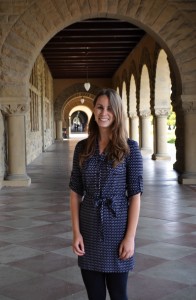 I am an Academic Technology Specialist in the Program in Writing & Rhetoric at Stanford University.
I spent most of my time writing, designing, and building all kinds of things about digital learning and educational technology. That largely takes the form of supporting our program's faculty in exploring innovative edtech solutions in their classrooms. When I'm not doing that, I'm co-chairing webinar development for the Global Society of Online Literacy Educators, copy-editing college application essays, and wrangling my own words to maybe one day turn a dissertation into a book.